Tanzania
Tanzania is an icon on the East Africa Safari Circuit with draw cards like the Serengeti, Ngorongoro Crater, Zanzibar and Mount Kilimanjaro, you will struggle to find places with more to offer. Home to some of Africa's biggest national parks, most spectacular luxury safari lodges and some of the largest concentrations of wildlife on the continent, it is arguably Africa's top safari destination and can be trusted to deliver an unforgettable experience. The wildlife rich expanses of the Serengeti and Ngorongoro Crater are often the highlights for our wildlife enthusiasts and adventure seekers while the warm tropical waters and picturesque beaches of Zanzibar offer a sumptuous beach getaway for those in pursuit of leisure. No matter what kind of experience you are looking for, we can guarantee that Tanzania will provide.
Our Signature Safaris to Tanzania
Browse through our selection of carefully curated Signature Safari Packages, pre-planned by our safari specialists for your ease & convenience and meticulously designed to deliver an unparalleled African safari experience.
Tanzania's Signature Safari
Experience the very best that Tanzania has to offer on this all-inclusive luxury safari to one of Africa's most iconic travel destinations.
Serengeti
Characterised by its vast open plains and endless blue skies, the internationally acclaimed Serengeti forms the backdrop for the greatest wildlife show on earth - the annual Great Migration. Witness over two million wildebeest, antelope and zebra make their way across the endless expanses of grassland towards Kenya's Masai Mara while many of Africa's iconic predators follow close behind, promising for some unforgettable encounters. Our guests can enjoy the marvels of this incredible wilderness area from the secluded comfort and uncompromised luxury of Singita Mara River Tented Camp, our preferred partner lodge when visiting the Serengeti.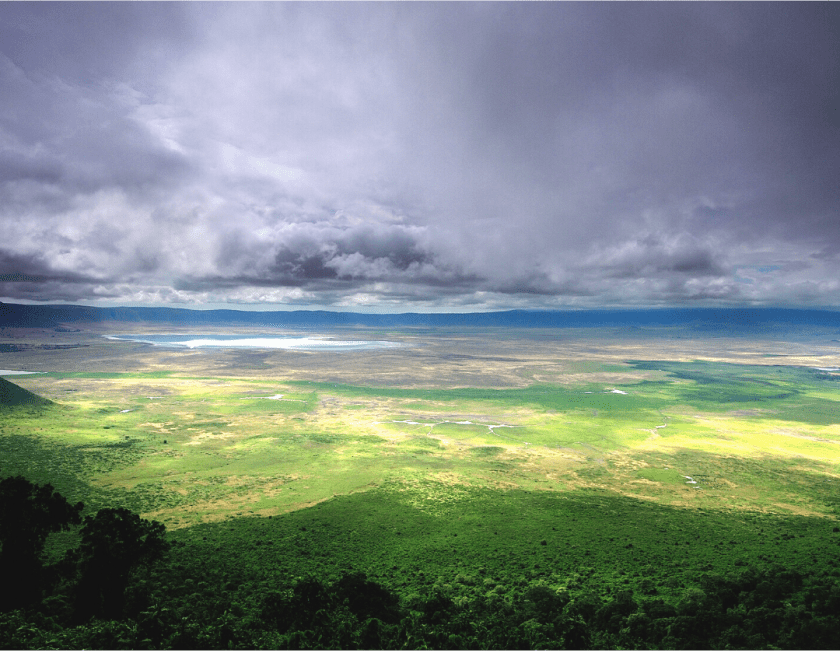 Ngorongoro Crater
Tanzania's Ngorongoro Crater is the largest intact caldera left in the world and shelters one of the most pristine & untouched wilderness areas on earth. At almost 3 million years old, over 600 meters deep and spanning more than 18km across, this geographical masterpiece is home to an incredible abundance of wildlife, including Africa's Big Five. AndBeyond's Ngorongoro Crater Lodge is our preferred host when visiting this UNESCO World Heritage Site and offers a luxurious, unique and truly authentic experience, boasting breath taking views over the crater and unrivalled game viewing opportunities.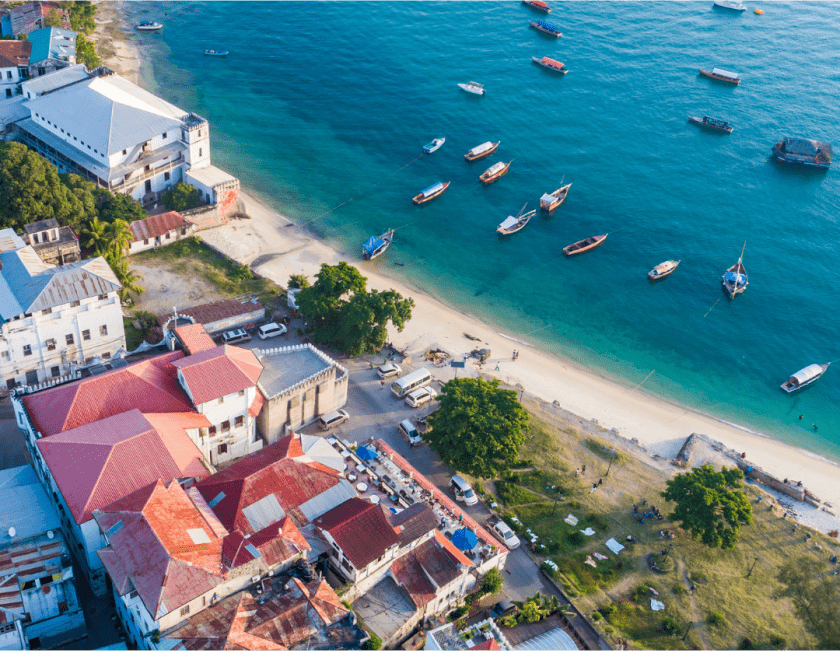 Zanzibar
A safari to Tanzania is not complete without a trip to the shimmering chain of tropical islands that make up the Zanzibar Archipelago. It's pristine, white sandy beaches, warm, crystal clear waters and assortment of luxury seaside resorts provide the perfect setting to finish off your African travel experience. Venture out to some of the surrounding islands, explore the streets of Stone Town, immerse yourself in the fascinating and incredibly local culture and unwind under the warmth of the East African sun.
Curate Your Own Personalised Travel Itinerary
We specialise in creating completely Personalised, tailored travel itineraries based on your personal needs and expectations. Simply click on the button below to chat to one of our safari specialists and lets start planning your dream African safari.