An entirely new & exciting African safari experience
We offer tailor-made mountain bike cycling adventures in the African bush. Mountain bike trails through the bushveld are one of a kind! Experience true wilderness on your own mountain bike on a guided trail through untamed African bush. These are neither fast nor competitive cycling events. It allows you to explore Big Five terrain more comprehensively than during a walking trail. You can stop frequently to enjoy the ecological diversity, exploring a variety of fauna and flora throughout your trail. The Big Five are attracted by the perennial water in the drier winter months, when there are large herds of elephant and buffalo to circumnavigate. The cooler, dry months from April to September are best for cycling. However, the trails are open throughout the year.
Our Carefully Curated Mountain Biking Safaris
We offer a variety of carefully curated safari packages, pre-planned by our safari specialists for your comfort and convenience, ensuring a serene and truly unique African experience.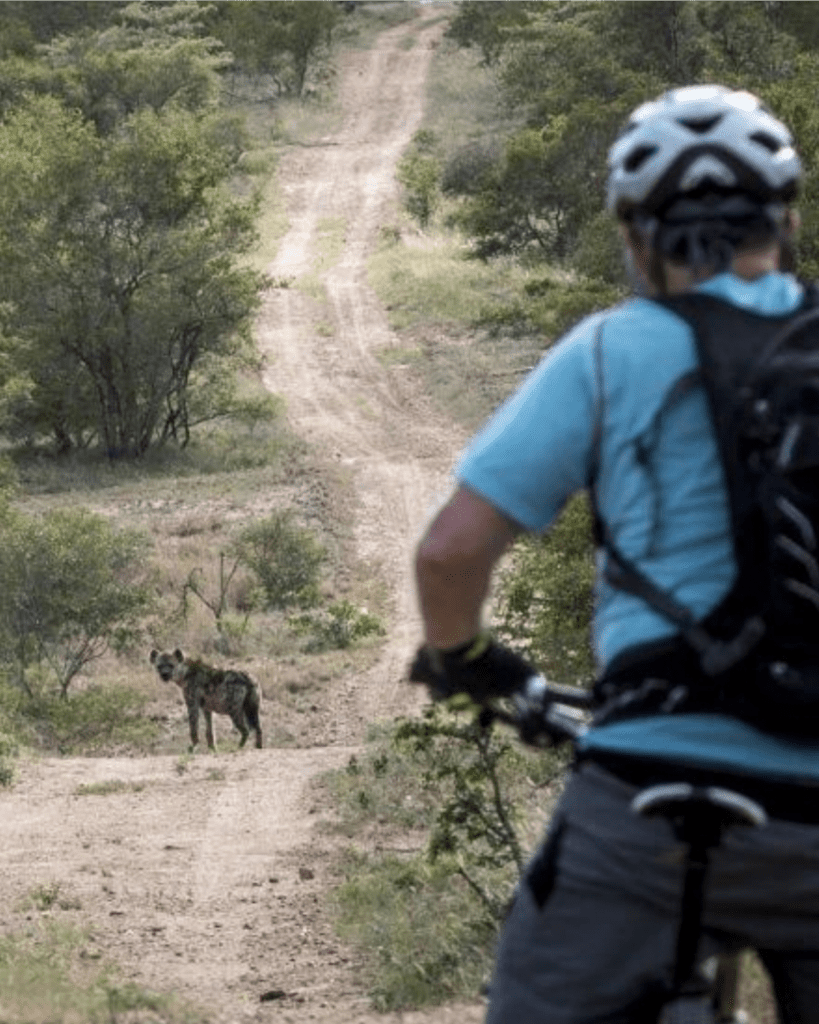 Timbavati Mountain Biking Safari
Cycle in search of Africa's Big Five and other prolific wildlife on this unforgettable 4 day mountain biking safari through the Timbavati.
Curate Your Own Personalised Safari Itinerary
We specialise in creating completely Rersonalised, tailored travel itineraries based on your personal needs and expectations. Simply click on the button below to chat to one of our safari specialists and lets start planning your dream African safari.