Kenya
Kenya is the home of the classic African safari and the source of many timeless African tales of exploration and adventure that flood the imaginations of so many of the world's travel enthusiasts. Kenya's Maasai Mara is often the highlight for many travellers visiting East Africa and forms part of the annual Great Migration of over two million wildebeest, zebra and antelope making their way across East Africa's iconic rolling plains. This spectacular natural phenomenon has been described by many as 'the greatest wildlife show on earth' and has to be experienced first hand to really appreciate the sheer scope of this incredible natural spectacle. Kenya's warm and welcoming local culture, awe-inspiring array of vibrant landscapes and abundance of wildlife make her East Africa's most popular luxury safari destination.
Our Signature Safaris to Kenya
Browse through our selection of carefully curated Signature Safari Packages, pre-planned by our safari specialists for your ease & convenience and meticulously designed to deliver an unparalleled African safari experience.
Experience the natural wonders of one of Africa's most iconic travel destinations on our Signature Safari to Kenya.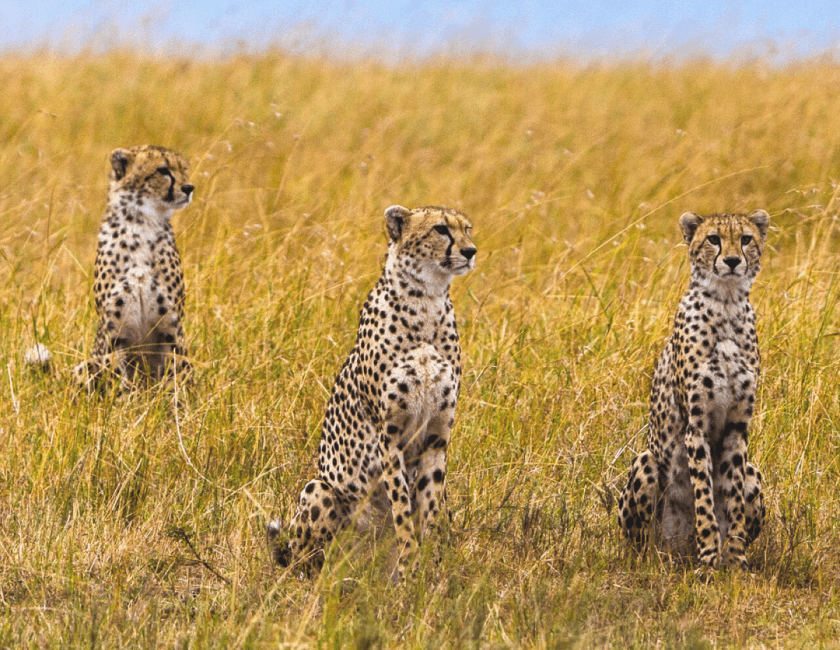 Masai Mara National Reserve
The Masai Mara National Reserve sprawls across more than 1500 square kilometres of the country's southwest. The park protects a phenomenal array of game, including charismatic species such as elephant, lion, leopard and buffalo, as well as crocodile and hippopotamus in the Mara River. The birdlife is no less impressive, with over 450 resident bird species. However, the true highlight here is the Great Migration, recognised as one of the Seven New Wonders of the World. To survive the dry months of July to September, some 1.7 million wildebeest, migrate from the parched plains of the Serengeti National Park in Tanzania. Beyond Kichwa Tembo Tented Camp is our preferred lodge.
Mount Kenya
Rising up from the heart of the Kenyan landscape, the snow-capped Mount Kenya is a UNESCO World Heritage Site. It is Africa's second highest mountain reaching an impressive 5199 metres in height. Visitors can explore its surrounding forests, trout-filled streams and game reserve; or for the more adventurous, summit the peak. While Mount Kilimanjaro is an easier climb, Mount Kenya is more of a challenge as it has a higher technical difficulty, however, Point Lenana can easily be reached by a fit hiker. Visitors can look forward to a variety of wonderful activities such as: cave exploration, mountain climbing, camping, and game viewing.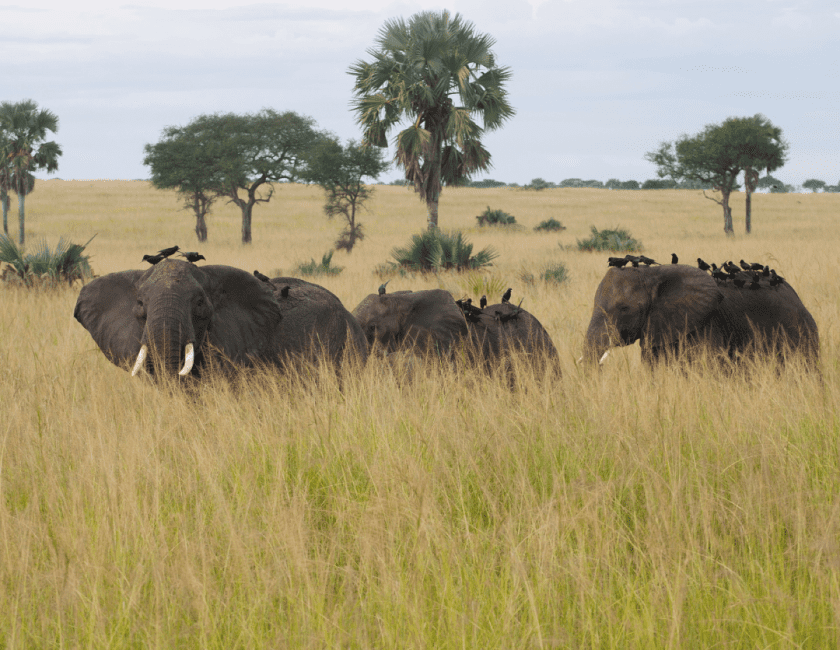 The Rift Valley
The Rift Valley is a colossal geological feature stretching for 6000 kilometres. It runs from the Middle East all the way down Africa to northern Botswana into Kenya and can be visited just a short drive north of Nairobi. The ground drops away and opens up to a massive valley which is home to lakes, soda lakes, savannah and impressive volcanic formations. This spectacularly scenic landscape is scattered with abundant plains game, a string of reserves and Masai villages. Visitors can soak up these stunning panoramas against beautiful backdrops. Some highlights include: the dramatic cliffs of Hell's Gate, Mount Longonot, Lake Elmenteita, and the beautiful Lake Nakuru National Park.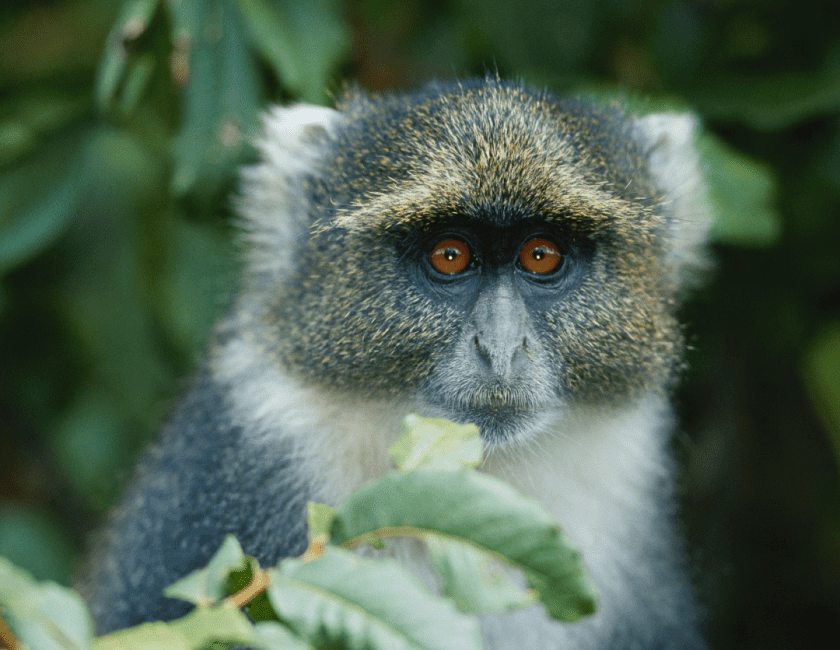 Kakamega Forest
Kakamega Forest National Reserve makes up part of Kenya's last surviving tract of tropical rainforest – a 45-square kilometre area of virgin stinkwood and teak trees, ferns and flowering plants. These ancient woodlands shelter a rich diversity of fauna, including tree pangolins, duikers, porcupines, seven different primate species and a profusion of butterfly species. It is also a superb bird watching destination, with over 300 avian species recorded – at least nine of them found nowhere else on earth.
Curate Your Own Personalised Travel Itinerary
We specialise in creating completely Personalised, tailored travel itineraries based on your personal needs and expectations. Simply click on the button below to chat to one of our safari specialists and lets start planning your dream African safari.