The first step to your dream
Luxury Safari starts here
From the thunderous Victoria Falls on Zimbabwe's border with Zambia, to the lush jungle thickets and rolling hills of Rwanda's Volcanoes National Park and Tanzanian safaris across the vast Serengeti, Ranger Buck's ecosafari experiences bring you the very best that Africa has to offer.
Wildlife Conservation Experiences
We offer truly unforgettable ecosafari Wildlife Conservation Experiences to our clients that deliver life-changing and meaningful encounters with some of Africa's most endangered species. Once in a lifetime opportunities to take part in real life wildlife conservation operations, while contributing directly to the protection and preservation of Africa's wildlife, makes Ranger Buck's sustainable safari options some of the best African safaris available.
Each one of our Signature Safaris has been curated with the utmost attention to detail, creating an unparalleled nature and wildlife experience that encompasses the very best aspects each of our locations has to offer. If you are looking for a sustainable African safari, one of our many options is sure to appeal.
Community and Conservation
We take the idea of a sustainable safari beyond nature and wildlife, and to human sustainability as well. Take a guided tour with the Head of Early Childhood Development at the Ekukhanyeni Relief Project, and sit in on a lesson. Continue your Wildlife Conservation Experience with a stay at the Kapama Southern Camp and assist with rhino and lion conservation activities. Combine a luxury safari and unforgettable wildlife experiences with work helping local communities.
Tailor-made African Safaris
Ranger Buck Safaris is here to arrange your ideal luxury African safari. We rely on our intimate knowledge of Africa to create tailored ecosafaris that ensure an African experience you will never forget. Our team offers a confidential, personal, and professional service to our clients that can be trusted to recommend and arrange a custom African safari and wildlife experiences customised to your personal needs.
Legendary Customer Service
I've got a big kuddos to Ranger Buck Safaris for creating an unforgettable experience for my family. Whether it was the last minute charity requests to Soweto. Or a shark dive and securing a chopper to make it happen. Or having Christo Brand (Mandela's Warden) give us a private tour of Robben Island. Or organising a massive Rhino conservancy experience. Or organising private charter flights to make all the above happen without any friction. As Hemingway said "If I've ever seen magic, it has been in Africa." And that's how I feel about Archie and his support team. They just don't believe in saying no... and the more I tested them, the more they relished the challenge. It was an incredible experience and legendary customer service. #wechoosegratitude #rangerbuck

- Tanner H
Dedicated to Conservation
We are staunch advocates of the conservation of Africa's precious natural wildlife and would love to share our conservation experiences with you. Ranger Buck Safaris offers intimate, hands-on conservation experiences, allowing you to be a part of the work that goes into protecting some of Africa's most magnificent animals. As part of the ecosafari experience, Ranger Buck Safaris believes in educating people about the importance of conservation, and does so in a way that does not itself damage what it is trying to protect. That is why all of our safaris take care to be as undisruptive to animals and nature as possible, while still delivering intimate wildlife experiences.

We are signatories to the SATSA prescribed Animal Interaction Charter and commit to abide by the ethical approach adopted in the Charter. Ranger Buck Safaris refuses to compromise on animal welfare, and constantly works to protect the beautiful environments and animals we are lucky enough to share with our clients.
We offer once in a lifetime experiences
We support Ekukhanyeni Relief Project.
Ranger Buck Safaris supports Ekukhanyeni Relief Project, a not-for-profit organisation that creates thriving communities by providing quality education through early learning and skills development.
Ekukhanyeni Relief Project champions poverty alleviation and sustainable community
development through complementary community-based programmes. These programmes
improve the capacity of marginalised and poor communities in urban and informal settlement
environments to provide effective early childhood care and education to its children. It also
targets the local adult support network, and works to achieve and sustain food and nutrition
security in these communities.
The project's values align with those of our own ecosafari and wildlife experiences, of long-term
sustainability and paying things forward, and we are proud to support them.
From the thunderous Victoria Falls on Zimbabwe's border with Zambia to the lush jungle thickets and rolling hills of Rwanda's Volcanoes National Park, or the haunting open landscapes of Kenya to the incredibly diverse wildlife on display in Botswana, Ranger Buck's ecosafaris ensure you get to experience the best African safaris in luxury, without compromising sustainability. Tanzanian safaris are always unforgettable, and if you aren't sure what sort of experience you are looking for, South Africa has a little bit of everything. If you want to enjoy an eco-friendly African safari, Ranger Buck's custom safaris are exactly what you're looking for.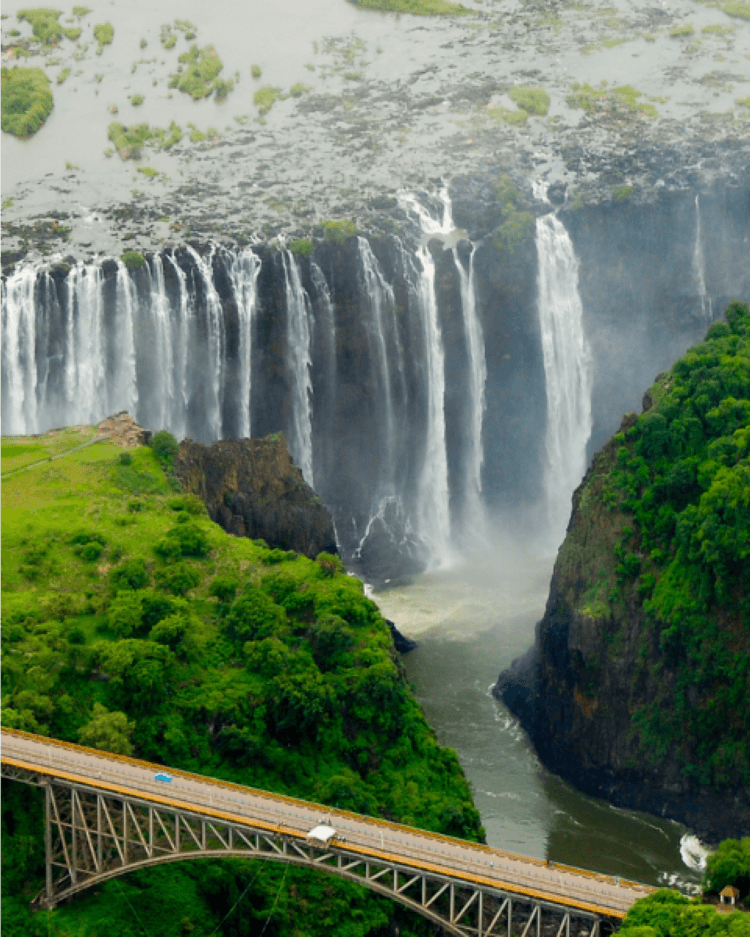 A nation of spectacular natural beauty, prolific wildlife, and a rich and welcoming local culture,  Zimbabwe is home to one of the Seven Wonders of the Natural World. It is an absolute must for your custom African safari, and will lead to seeing sights you've never seen before. The sheer impact of Zimbabwe's natural landscape will take your breath away.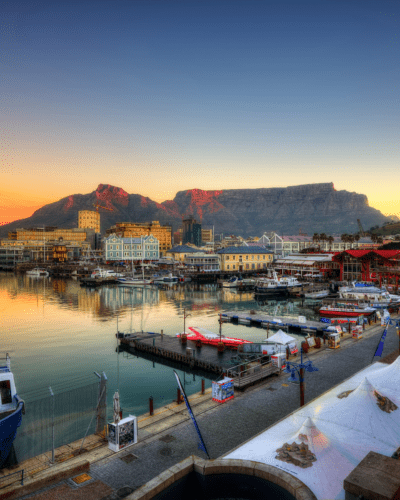 South Africa holds the title as Africa's all-in-one travel destination. From the stunning mountain ranges and bustling beaches of Cape Town to the world famous Kruger National Park, you can be sure that South Africa will be able to tick all the African travel and luxury safari boxes. Can't decide? Then have it all in one place with our South African ecosafaris.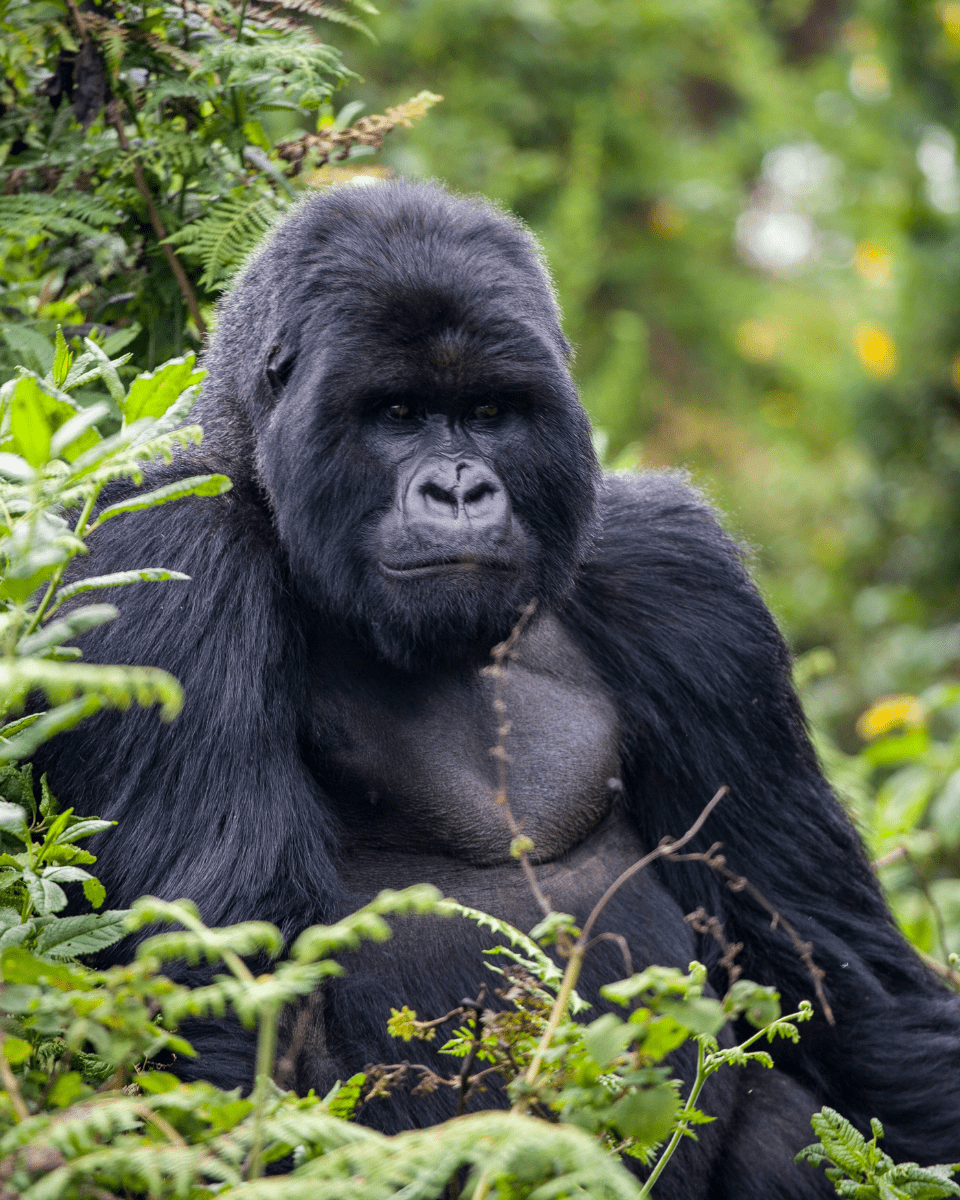 Known as 'The Land of a Thousand Hills', Rwanda has become famous for its vast expanses of rolling hills, lush, tropical forests, and as a sanctuary for many of the world's last remaining mountain gorillas. It is therefore especially important to make sure that any travelling here is done as a sustainable ecosafari, so as not to disturb these rare and majestic creatures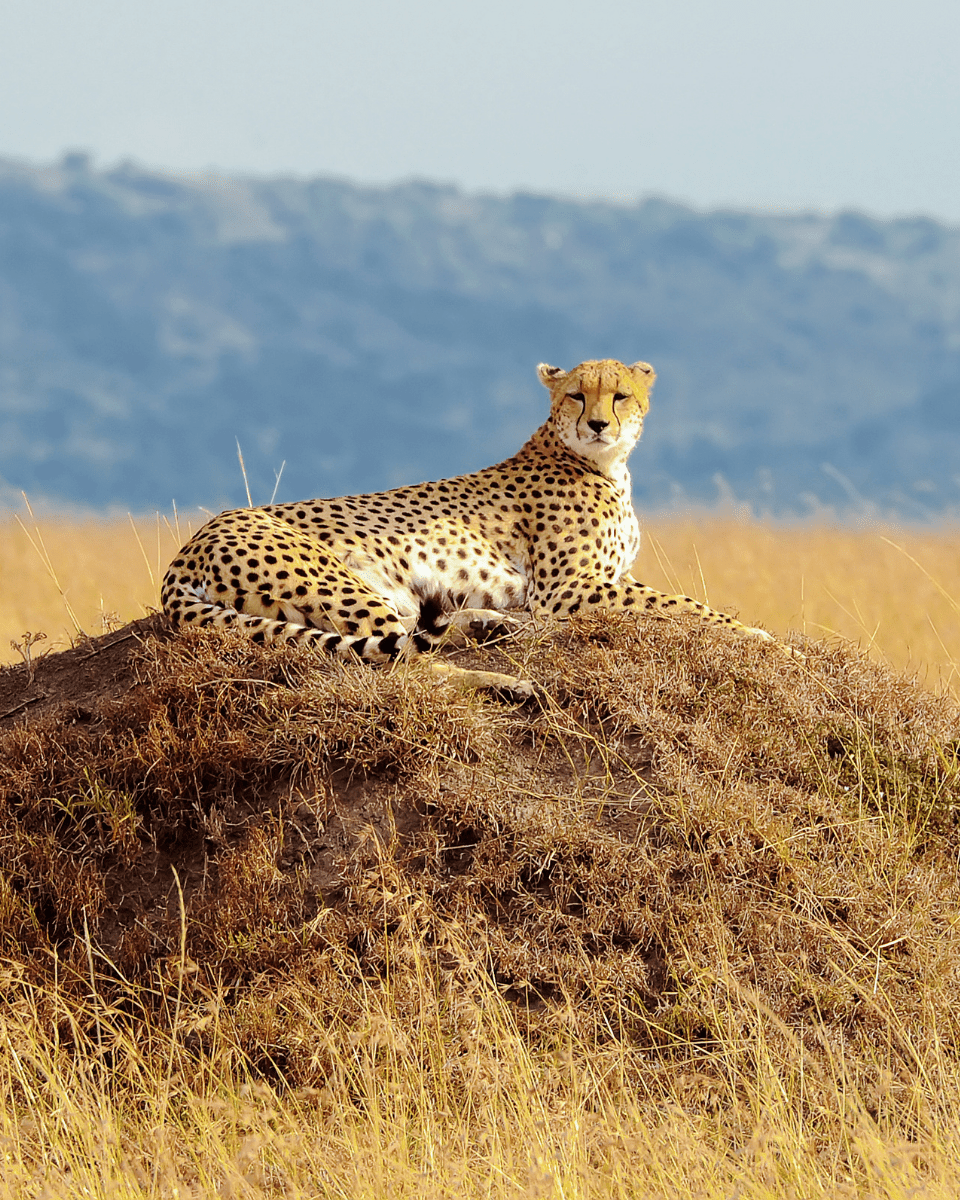 Resting in the magnificent Great Rift Valley and presided over by the majestic Mount Kilimanjaro, Kenya is characterised by hauntingly beautiful natural landscapes and an extraordinary abundance of wildlife. The ecosafari opportunities in Kenya are virtually endless, and the diversity of wildlife is immense.
Uganda's largely untouched tropical rainforests are home to the largest concentrations of primates on earth, making it a dream destination for many of the world's ecosafari lovers. Anyone interested in primate wildlife experiences cannot afford to miss out on Uganda, which is unsurpassed in this regard.
Home to some of Southern Africa's most spectacular wilderness areas and an abundance of wildlife, Zambia is one destination that can be trusted to deliver the best African safari experience. Zambia's unique landscapes and jaw-dropping natural beauty are not to be missed, and are a true expression of Africa.
From the wildlife-rich plains of the Serengeti to the tropical beaches of Zanzibar, Tanzania offers a variety of astounding landscapes and travel experiences for every kind of travel enthusiast. An incredible place for safaris, Tanzania boasts incredible biodiversity across equally diverse terrain. Tanzanian safaris are a must for any international safari completionist.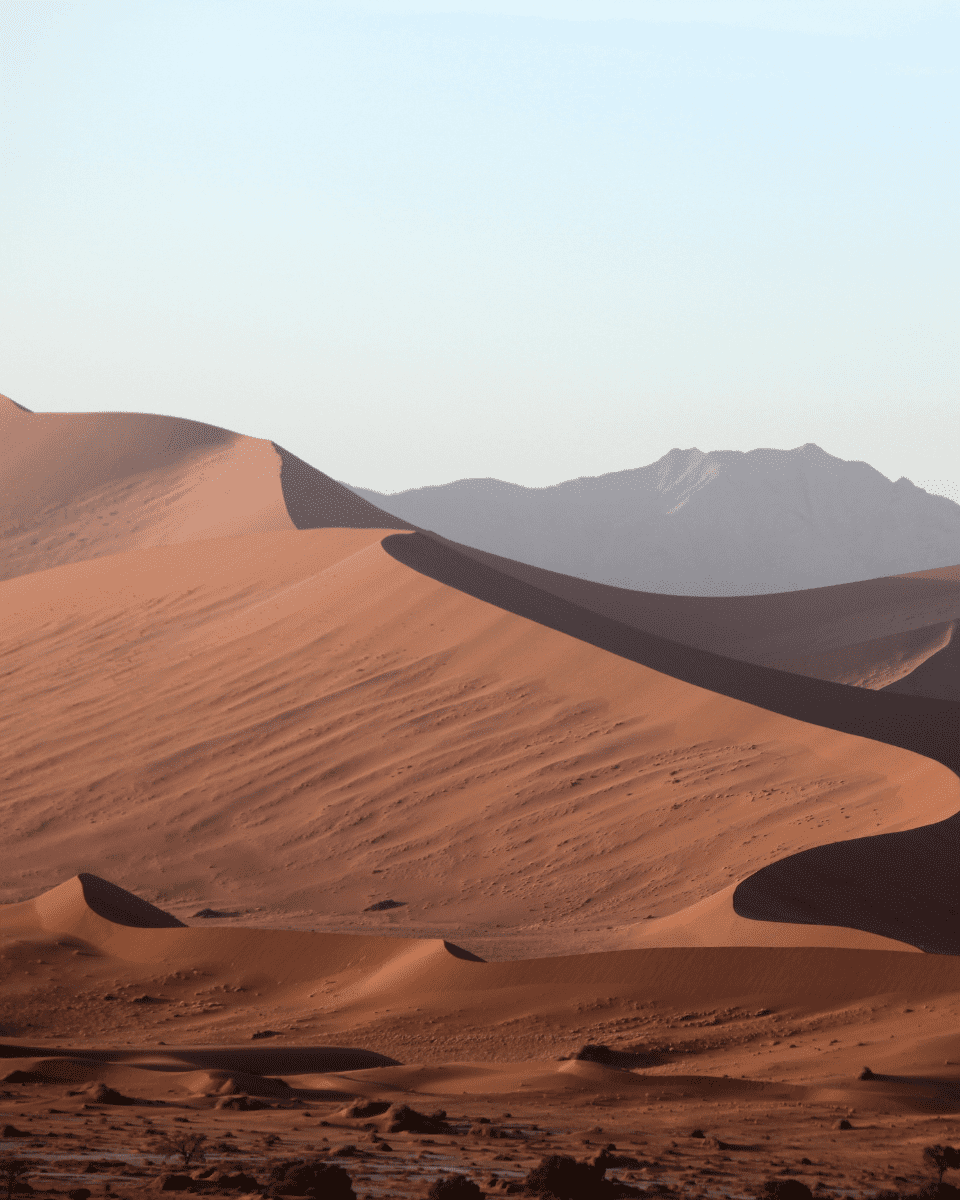 Located along the West Coast of Southern Africa, Namibia is characterized by some of the world's most astounding natural scenery and an incredible variety of desert adapted wildlife – a bucket list destination for any safari enthusiast.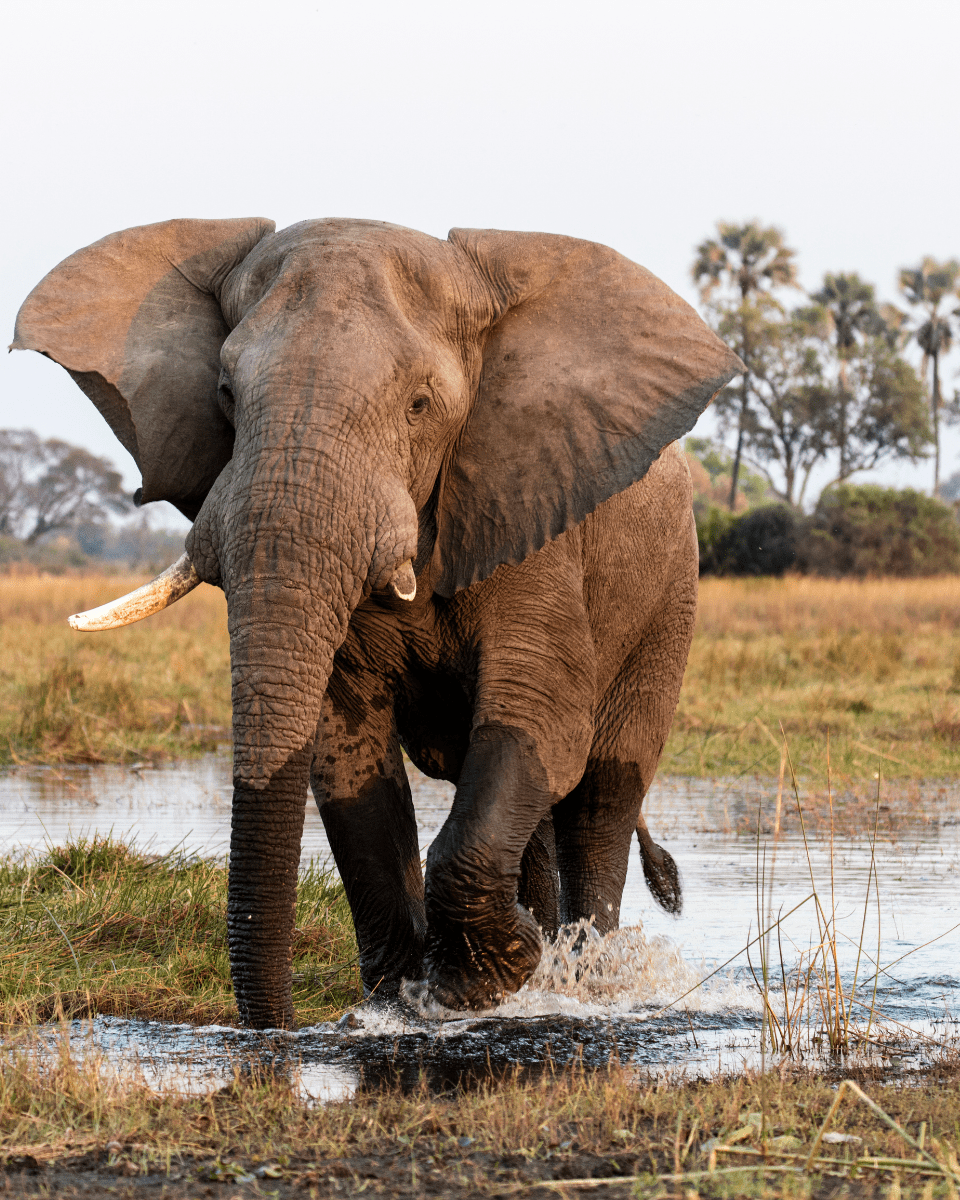 Famous for its impressive variety of pristine wilderness areas and sheer abundance of life, Botswana is without a doubt one of Africa's most spectacular sustainable safari destinations. Botswana safaris are famous for a reason, and no true safari connoisseur can afford to miss this unforgettable trip.
Community and Wildlife Conservation Experiences
Browse through our selection of carefully curated Signature Safari Packages, pre-planned by our ecosafari specialists for your convenience and meticulously designed to deliver an unparalleled custom African safari experience. Our sustainable African safari packages are genuine wildlife experiences that give you truly intimate moments. By making your trip an ecosafari, you also ensure that your luxury African safari experience has a minimal impact on the environment you are enjoying.
Conservation and Community
Take a guided tour with the head of ECD at the Ekukhanyeni Relief Project. You can also continue your wildlife conservation experience with a stay at Kapama Southern Camp, where you can assist with local rhino and lion conservation activities. Spend some time giving the greatest gift of all – giving back.
Wild Dog Conservation Experience
Help our team on the ground with many of the vital tasks and procedures required during this unforgettable wild dog conservation experience. See these enigmatic creatures up close in an intimate wildlife experience, and help to ensure the future of wild dog populations. They may not be the most glamorous part of a luxury African safari, but they deserve protection too.
Lion Conservation Experience
Help our team on the ground with many of the vital tasks and procedures required during this unforgettable lion conservation experience.
Rhino Conservation Experience
With ever growing risk from poaching, rhino conservation is more important than ever. Through this wildlife experience, you can help our team of specialists with a variety of conservation efforts aimed at protecting rhinos. These creatures deserve to be a part of the ecosafaris of future generations.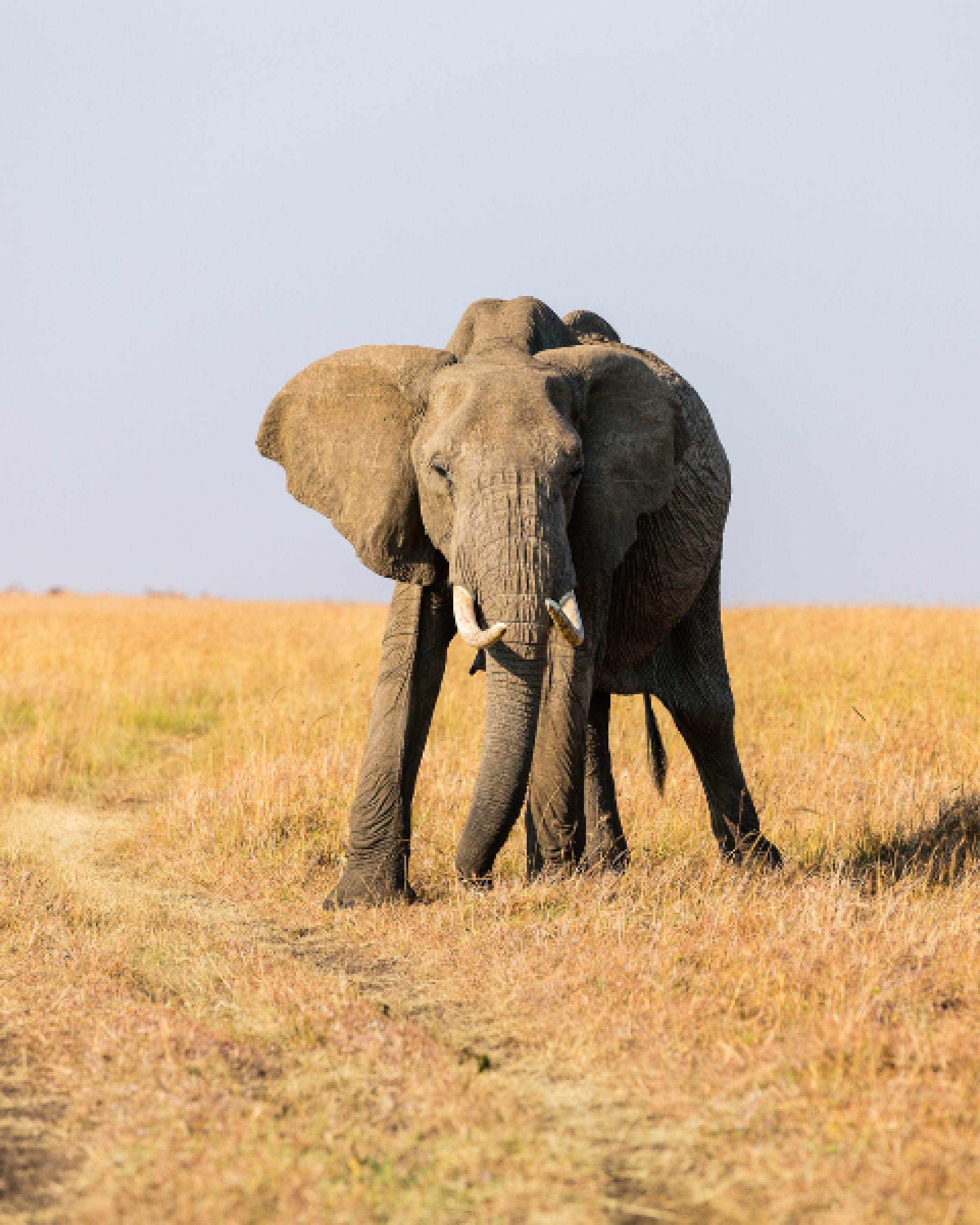 Elephant Conservation Experience
Often maimed for their precious ivory, the wondrous elephants deserves to be protected from such cruelty. Help our team with their efforts to protect these gentle giants, and get directly involved with elephant conservation. No African wildlife experience would be complete without these massive masters of the veldt.
Our Carefully Curated Signature Safaris Packages
From the lush jungles of Rwanda to our world renowned mountain biking safari through South Africa's famous Greater Kruger National Park, as well as our popular Tanzanian safaris, you can be certain that any one of our luxury African ecosafaris will deliver a life-changing wildlife experience that creates unforgettable memories.
Explore some of Africa's most celebrated wilderness areas and cycle in search of the Big Five and other famous wildlife on our expertly guided mountain biking safaris. Safe and immersive, this might just be the epitome of what an ecosafari should be.
Set out on a journey of discovery across Africa's most spectacular landscapes on a luxurious rail safari from the comfort of the world famous Rovos Rail train. Seeing nature from the comfort of a mobile indoors – truly the height of luxury African safaris.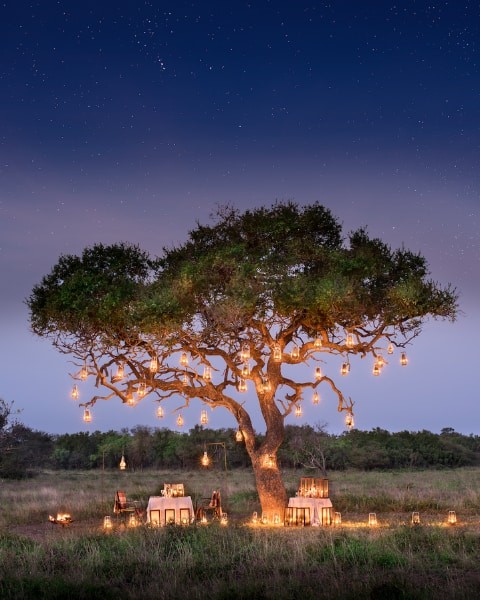 Let Africa's charismatic charm and breathtaking beauty set the scene for your romantic getaway, where you and your partner will create memories that will last a lifetime. Fall in love all over again beneath an African sky, with our custom honeymoon safaris.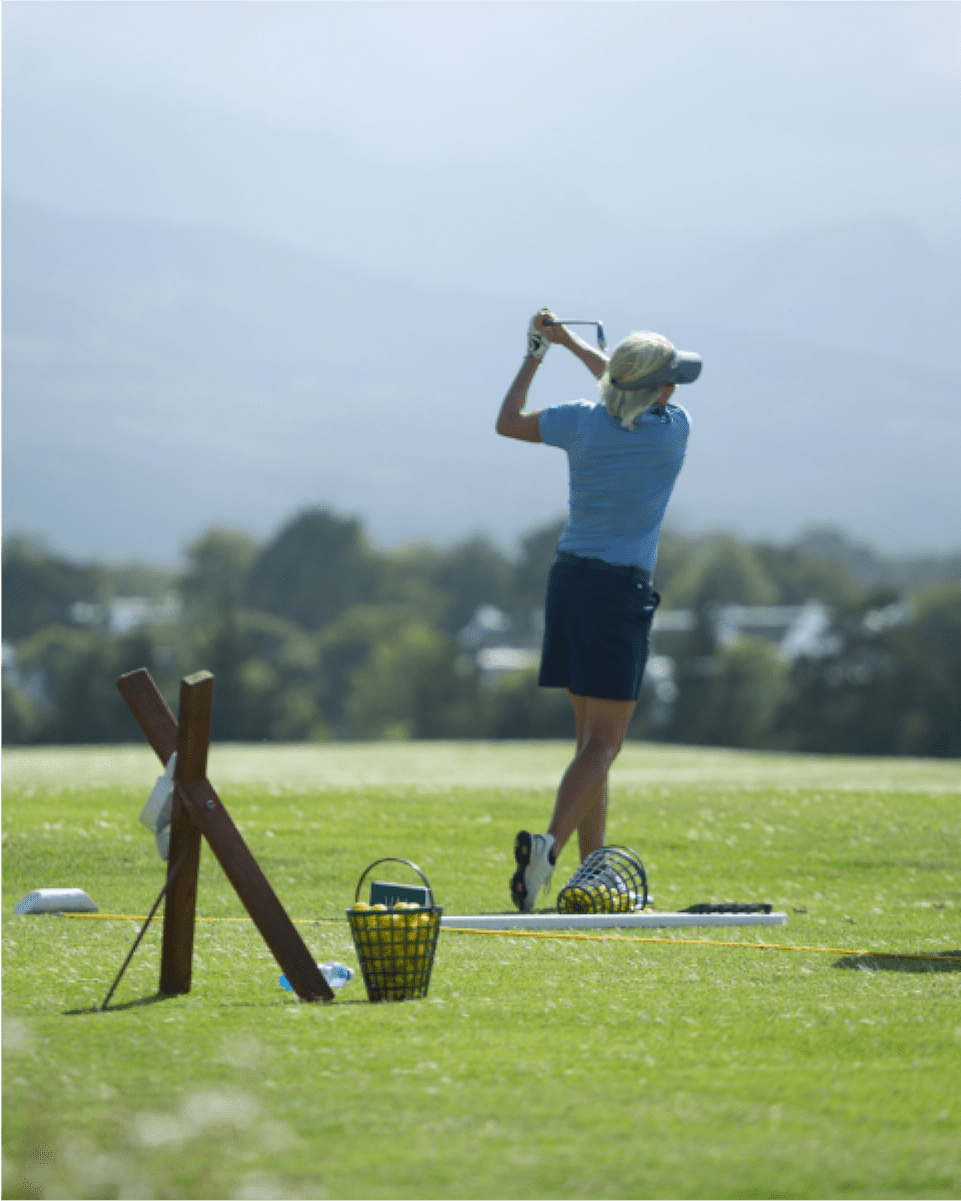 Experience the continent's most celebrated golf courses, pristine wilderness areas and spectacular luxury lodges on our golfing safaris. Work on your handicap while taking in some of the most beautiful nature in the world.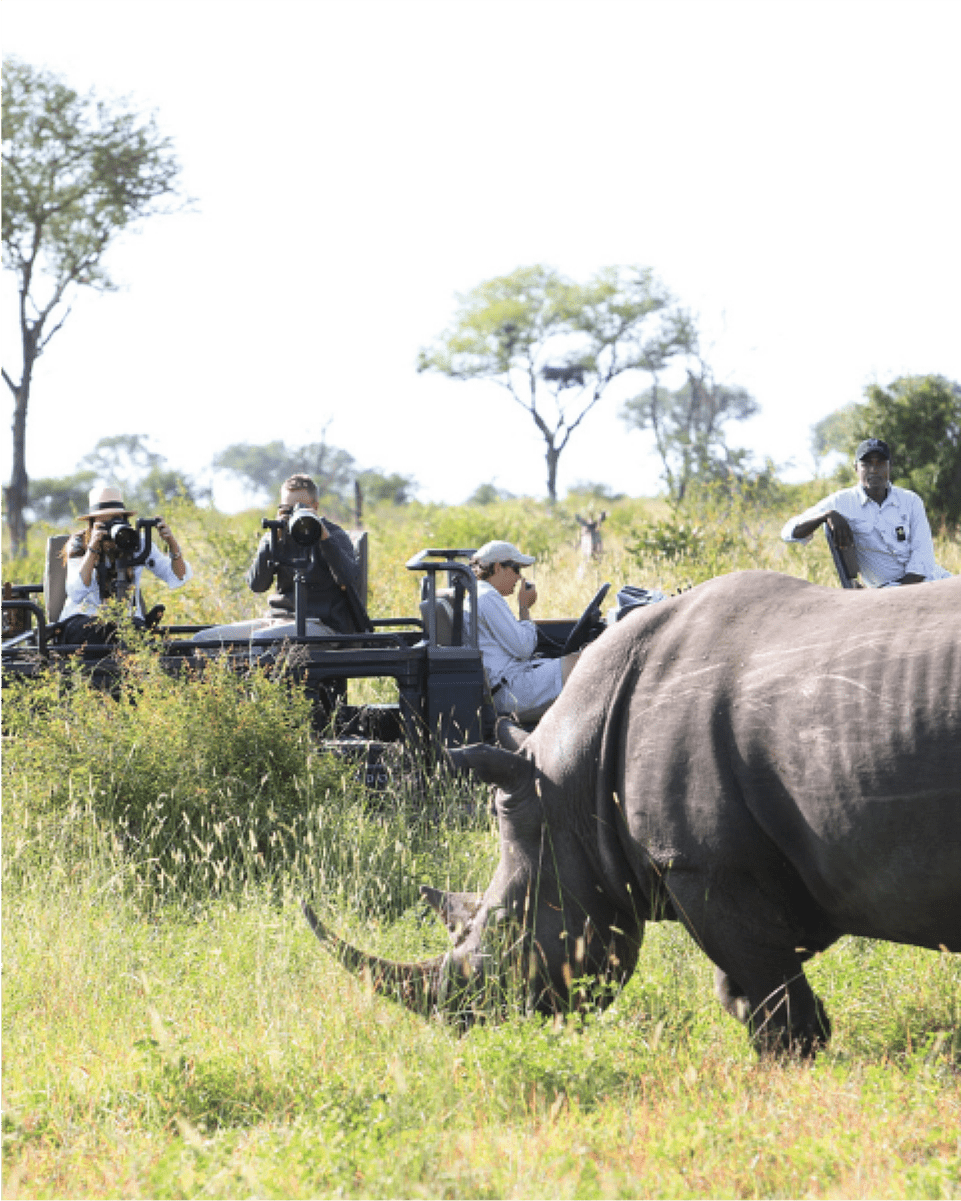 Experience the continent's most celebrated golf courses, pristine wilderness areas and spectacular luxury lodges on our golfing safaris. Work on your handicap while taking in some of the most beautiful nature in the world.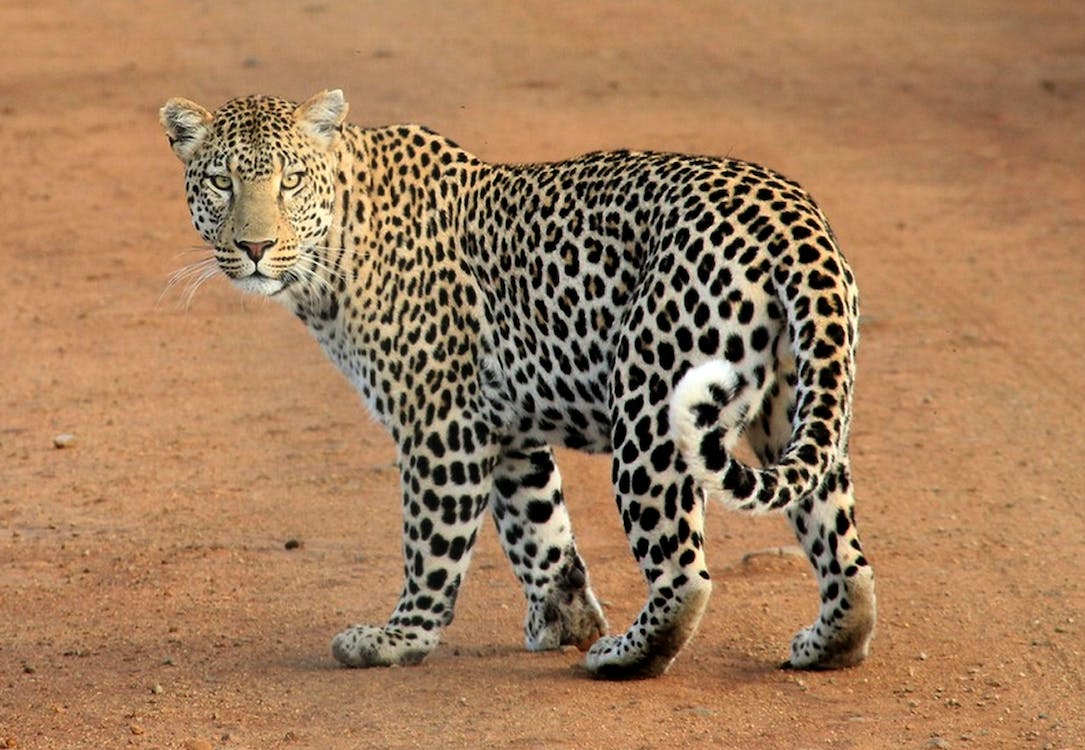 I arranged a visit to Kapama at very short notice, the service from Lindsay was exceptional with everything taken care of quickly and efficiently. The Safari was my first and the whole experience from being collected at the airport was faultless, the lodge was a very high standard, the guides were incredibly knowledgeable and really cared about making sure we had a great time seeing as many animals as possible, including all of the 'Big 5'
In 3 days we encountered the big 5 and witnessed two kills
From sunrise to sunset a tour with Ranger Buck Safaris is a non stop adventure! In 3 days we encountered the big 5 and witnessed 2 kills. We stayed at the beautiful Jackelberry Lodge, where the staff treated us like royalty. Thanks again #rangerbuck – Archibald James Rutherford for the most exciting and enjoyable weekend.
Ranger Buck planned a fabulous 8 day trip
Ranger Buck planned a fabulous 8 day trip for 4 of us to Zimbabwe, Namibia, Botswana, and Cape Town South Africa. Seriously everything was planned from the great hotels to the many transfers and transportation between all the destinations. We received details itinerary both via email and on digital app. We had easy communication and felt individual attention for our group. We could not have asked for a better trip! Thank you Ranger Buck.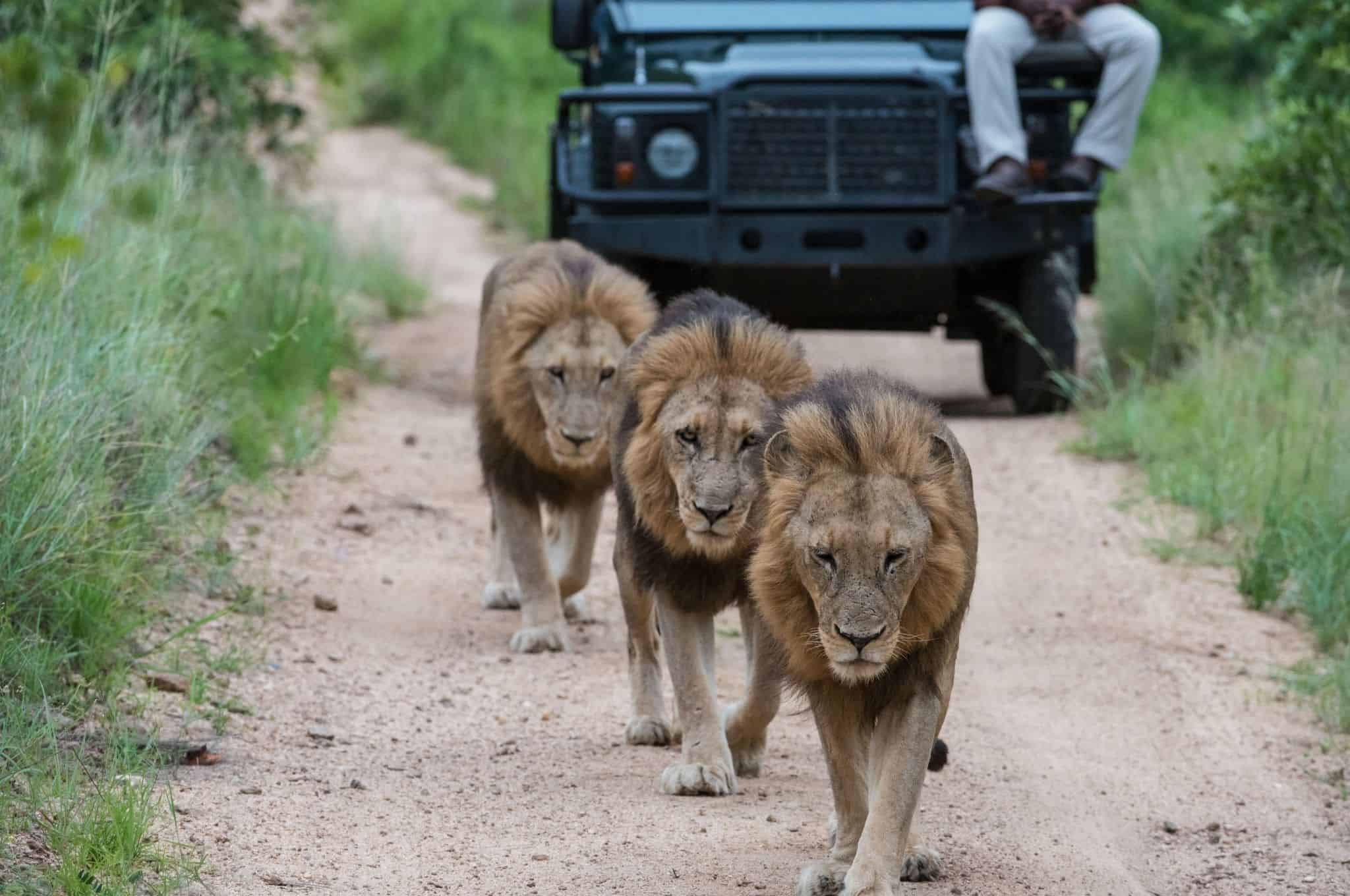 Once In A Lifetime Safari Getaway
"I used Ranger Buck Safaris for a once in a lifetime safari getaway in the Northern parts of the Sabi Sands Game Reserve. It was spectacular. Lindsay was really helpful, meticulous and very professional in all our dealings. She sent us documents way beforehand, directions, etc. She also booked us flights through FedAir which was a delight!"
"Top notch experience from knowledgeable guy. Ranger Buck Safaris made our trip such a memorable experience. Can't wait to be back in the bush with him and his team."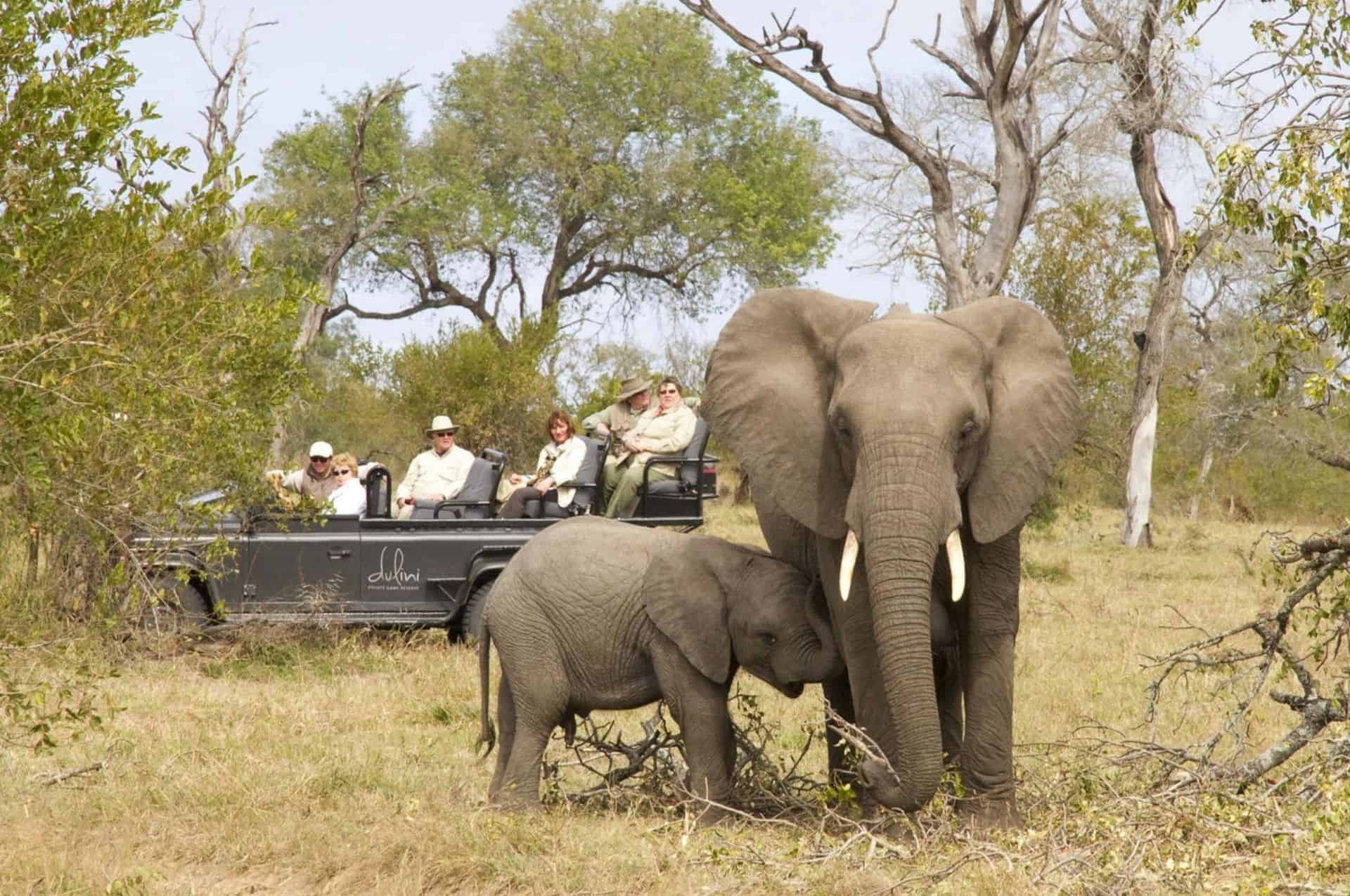 Professional With A Personal Touch
"Our decision to travel to Dulini River Lodge turned out to be the correct decision and largely due to the excellent marketing by Archie and the Team. Lindsay was every proficient in ensuring all arrangements were in order. The service by Ranger Buck Safaris was professional and with a personal touch. We highly recommend Ranger Buck Safaris as well as Dulini River Lodge."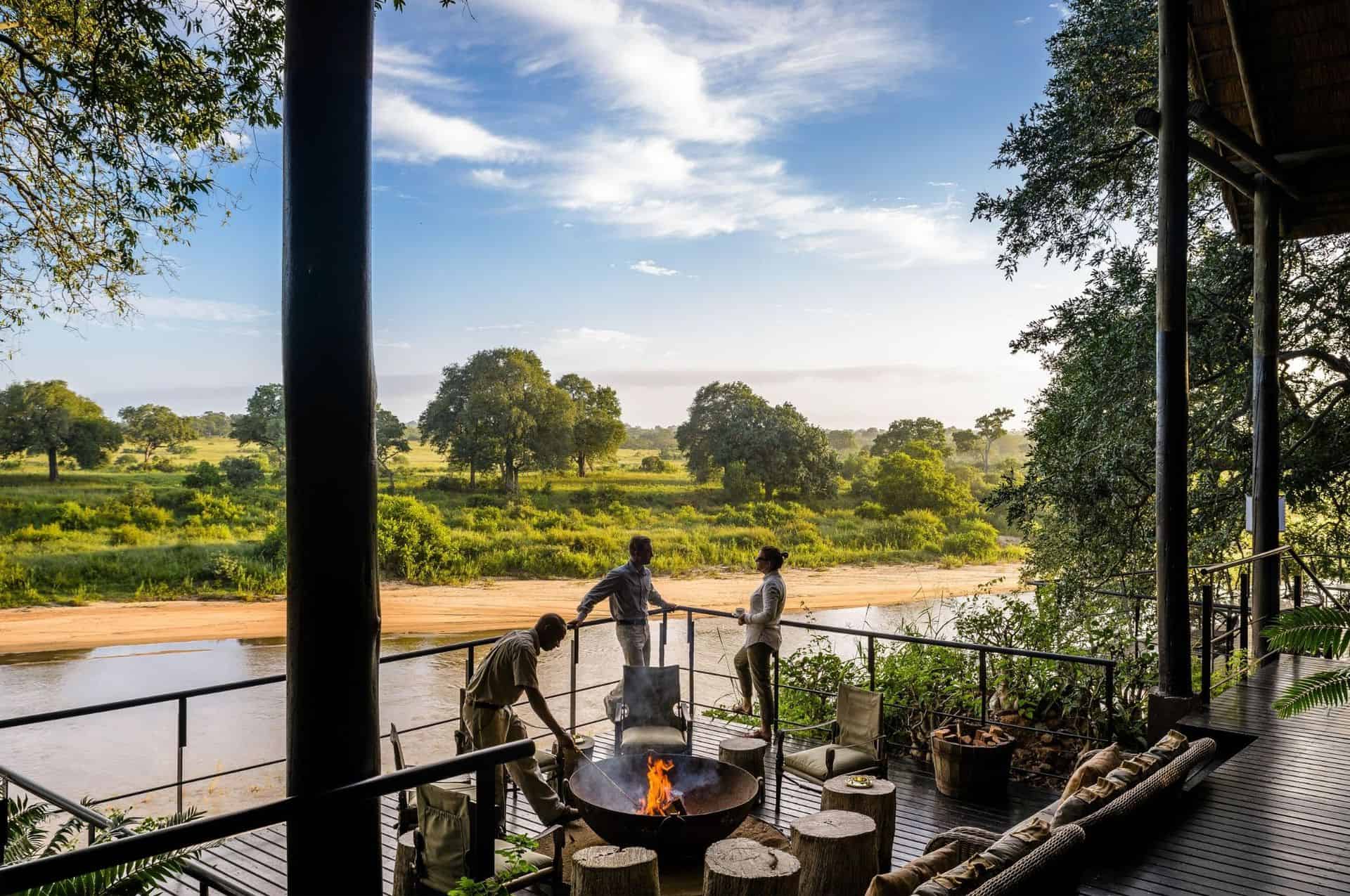 Unbelievable Experience! Highly Recommended!
"Ebony Lodge was incredible and Singita in general was off the charts!! Unbelievable experience! Highly recommended!! Amazing staff, rangers and trackers. Thanks again for everything!"
Can Highly Recommend Their Service
"We have used Ranger Buck Safaris 3 times now and can highly recommend their services. We have been very fortunate to experience 3 wonderful trips. The directions are always accurate and we know exactly what to expect. Ranger Buck Safaris gave us detailed and accurate information on teh resorts we visited and it was clear that they had done their homework. We were referred to 5 star resorts which met our every expectation."
Once In A Lifetime Experience
"We have been fortunate to experience a MTB ride in the Kruger, which was absolutely exceptional. From accommodation, organisation, guiding, food, evening boma social, to the once in a lifetime experience to ride your MTB in the bush, and experience up close and personal encounters with the wildlife. Truly worth adding to your bucket list."
Would Not Hesitate To Contact You Again
"It was a great experience, we had an awesome time. Thanks for all the arrangements. Would not hesitate to contact you again."
"We had the most wonderful time at Dulini River Lodge, thanks to Lindsay from Ranger Buck Safaris for all your patience with me and for being so helpful to arrange the perfect weekend. I would never book through anyone else! I would recommend you guys to anyone planning a weekend getaway."
Amongst The Best We Have Ever Experienced
"We had a most interesting and informative time at Lion Sands River Lodge. It really is a lovely "modern" lodge – the architecture combines a little of the usual "bush" lodge but the real focus is on clean lines and letting in as much light and views as possible. The staff were excellent, and the rangers simply superb – amongst the best we have ever experienced. Thank you very much for arranging this trip for us – we will be sure to recommend you to others!"
Absolutely Everything Was Just Mind Blowing
"That was unbelievable. Absolutely every aspect of the trip was unreal. Moses, our guide, was incredible. Everything, absolutely everything was just mind blowing. I was so taken aback. The gorillas were obviously the number one priority but I was just so impressed with Rwanda, the people, just everything, everything was brilliant, thank you so much."
Let Us Create Your Unforgettable African Experience
From our intimate conservation experiences, carefully curated tours, and breathtaking travel destinations, to our unwavering commitment to sustainable ecosafaris, we have what it takes to make your dream safari possible. Contact us and we will create a custom safari that fits perfectly with the experiences you desire.