About Ranger Buck Safaris
I am Ranger Buck – a South African born and bred adventurer and traveller extraordinaire. I grew up in the Johannesburg area, but spent as much free time as possible on the family's game farm, on the Limpopo River bordering Zimbabwe. This is where I first discovered my love for nature and wildlife. The farm visits, coupled with our numerous visits to the Kruger National Park over the decades, have fuelled my love of the wild, which I now aim to share with you.

During my time at University I was given the nickname "Buck" by my friends. This name has stuck with me ever since. Soon after I qualified as a game ranger, I started taking friends and family on safaris. It was during these early years that I became known as Ranger Buck.

Over the years I have travelled the globe, visiting nearly 60 countries in search of adventure. I have summited Kilimanjaro, the highest peak on the African continent, completed various ultra-marathons, competed in extreme cycling events on five continents, and paddled the famous Fish River Canoe Marathon.

I have a degree in Civil Engineering, but my love for the African bush inspired me to change career paths and share my love and knowledge of Africa and her wildlife with people from around the world.
I am here to arrange and deliver your dream luxury safari experience and share my passion for Africa with you!
Our Commitment to Sustainable Tourism
In our mission to package and deliver unparalleled luxury safari experiences, we are fully committed to encouraging and supporting the long term sustainability of African travel through our actions and business partnerships.

We make every effort to ensure that our ecological footprint is kept to a minimum, while constantly striving to make a positive impact on the world around us – wherever we may be. Our ecosafaris aim to leave only treasured memories behind. This is why we insist on partnering with other entities that share similar values. Our partners must be committed to sustainable, responsible travel, while also working to foster and support initiatives that make a positive social, economic and environmental impact in the African travel industry and the local communities.

When taking an ecosafari with Ranger Buck, you are doing more than just experiencing the wonders of Africa. By supporting us, you are helping make a difference wherever you go by uplifting and supporting local communities as well as the conservation and preservation of Africa's wildlife and wilderness areas, for future generations to enjoy.
Our mission is to become Africa's leading luxury tour operator, specialising in completely personalised, custom safari experiences of the absolute highest standard. We continue to package and deliver these experiences through responsible and sustainable practices and partnerships, while constantly striving to maintain unmatched customer service and deliver the best African safari and wildlife experiences for our clients. We believe that luxury and sustainability are compatible, and we strive not to compromise on either. As part of fulfilling this mission, our ecosafari packages combine luxury and opulence with the conservation and protection of natural splendour.
Furthering this mission, you can now find us on
SafariBookings.com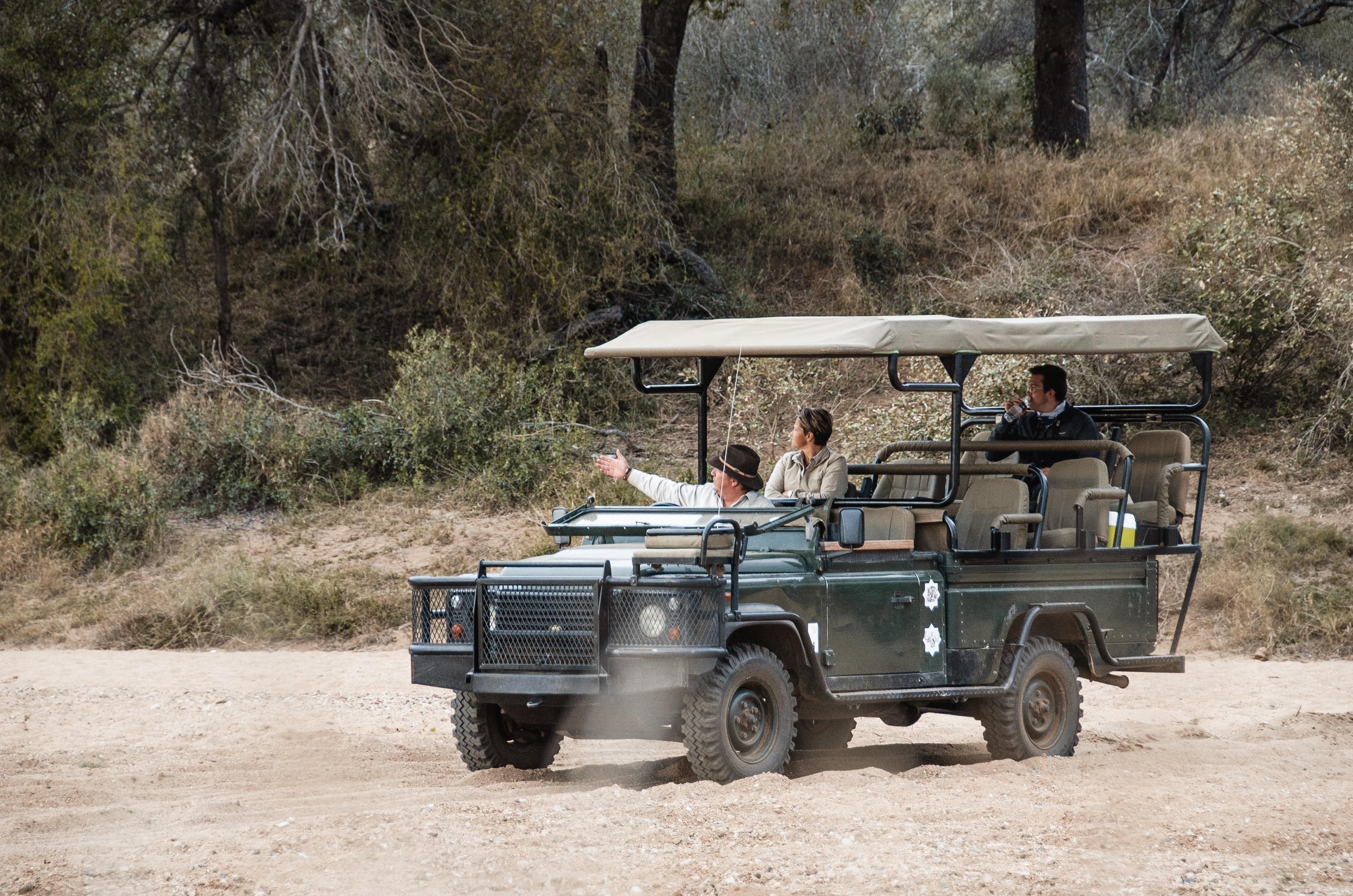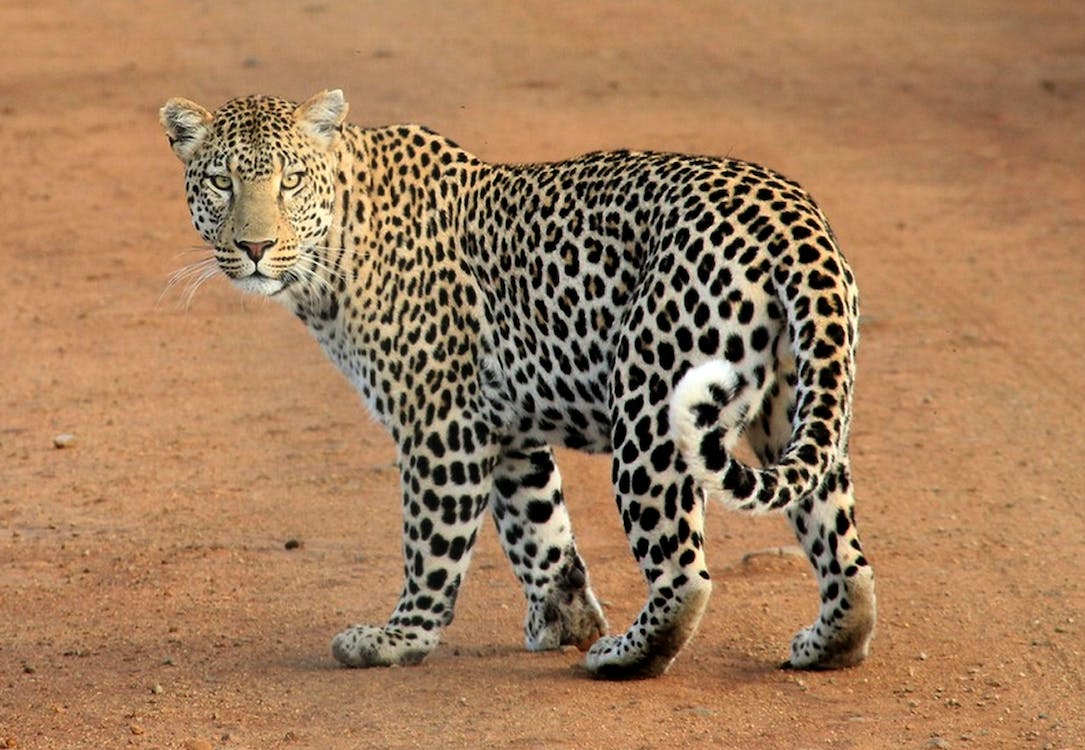 I arranged a visit to Kapama at very short notice, the service from Lindsay was exceptional with everything taken care of quickly and efficiently. The Safari was my first and the whole experience from being collected at the airport was faultless, the lodge was a very high standard, the guides were incredibly knowledgeable and really cared about making sure we had a great time seeing as many animals as possible, including all of the 'Big 5'
In 3 days we encountered the big 5 and witnessed two kills
From sunrise to sunset a tour with Ranger Buck Safaris is a non stop adventure! In 3 days we encountered the big 5 and witnessed 2 kills. We stayed at the beautiful Jackelberry Lodge, where the staff treated us like royalty. Thanks again #rangerbuck – Archibald James Rutherford for the most exciting and enjoyable weekend.
Ranger Buck planned a fabulous 8 day trip
Ranger Buck planned a fabulous 8 day trip for 4 of us to Zimbabwe, Namibia, Botswana, and Cape Town South Africa. Seriously everything was planned from the great hotels to the many transfers and transportation between all the destinations. We received details itinerary both via email and on digital app. We had easy communication and felt individual attention for our group. We could not have asked for a better trip! Thank you Ranger Buck.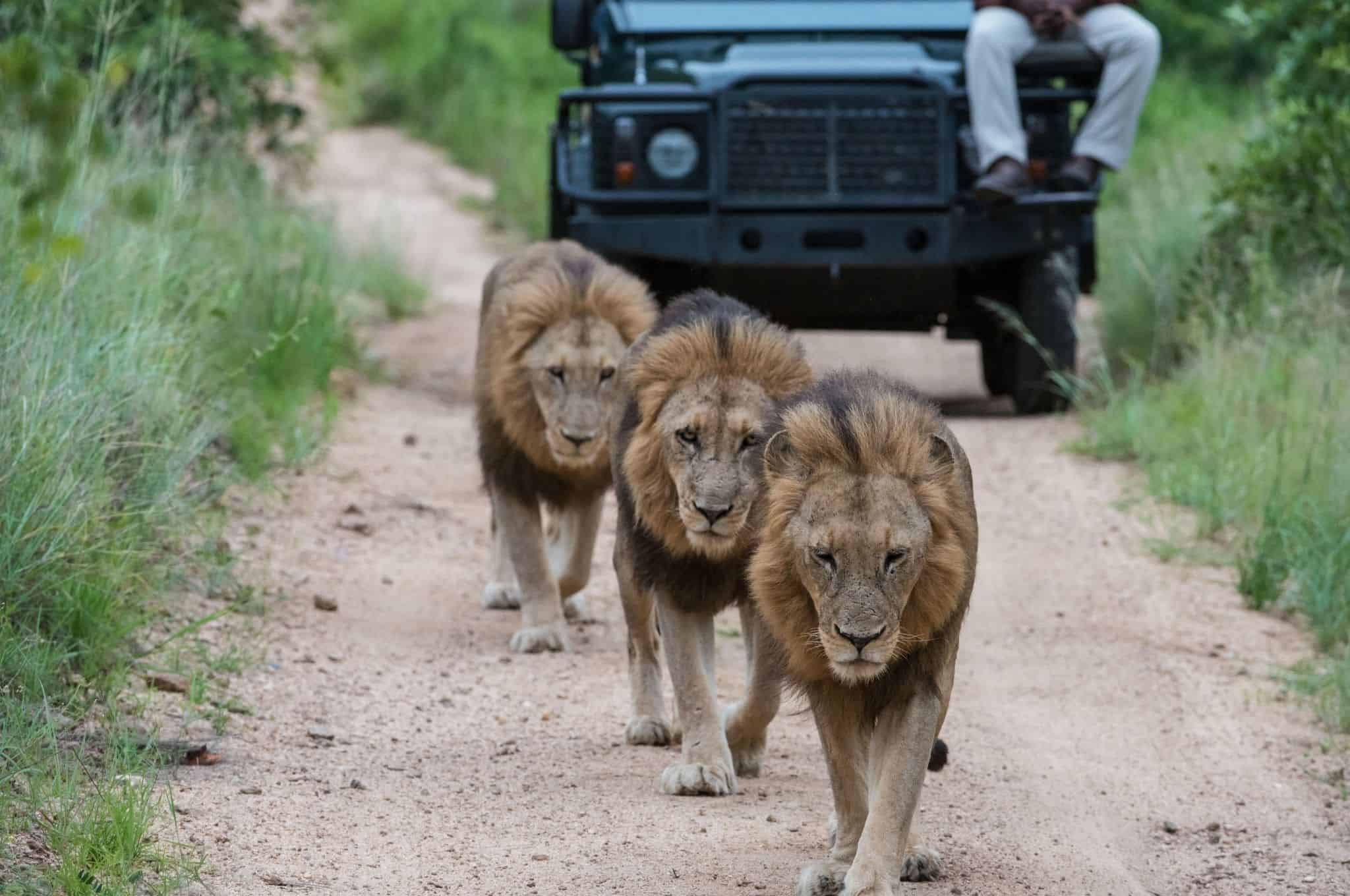 Once In A Lifetime Safari Getaway
"I used Ranger Buck Safaris for a once in a lifetime safari getaway in the Northern parts of the Sabi Sands Game Reserve. It was spectacular. Lindsay was really helpful, meticulous and very professional in all our dealings. She sent us documents way beforehand, directions, etc. She also booked us flights through FedAir which was a delight!"
"Top notch experience from knowledgeable guy. Ranger Buck Safaris made our trip such a memorable experience. Can't wait to be back in the bush with him and his team."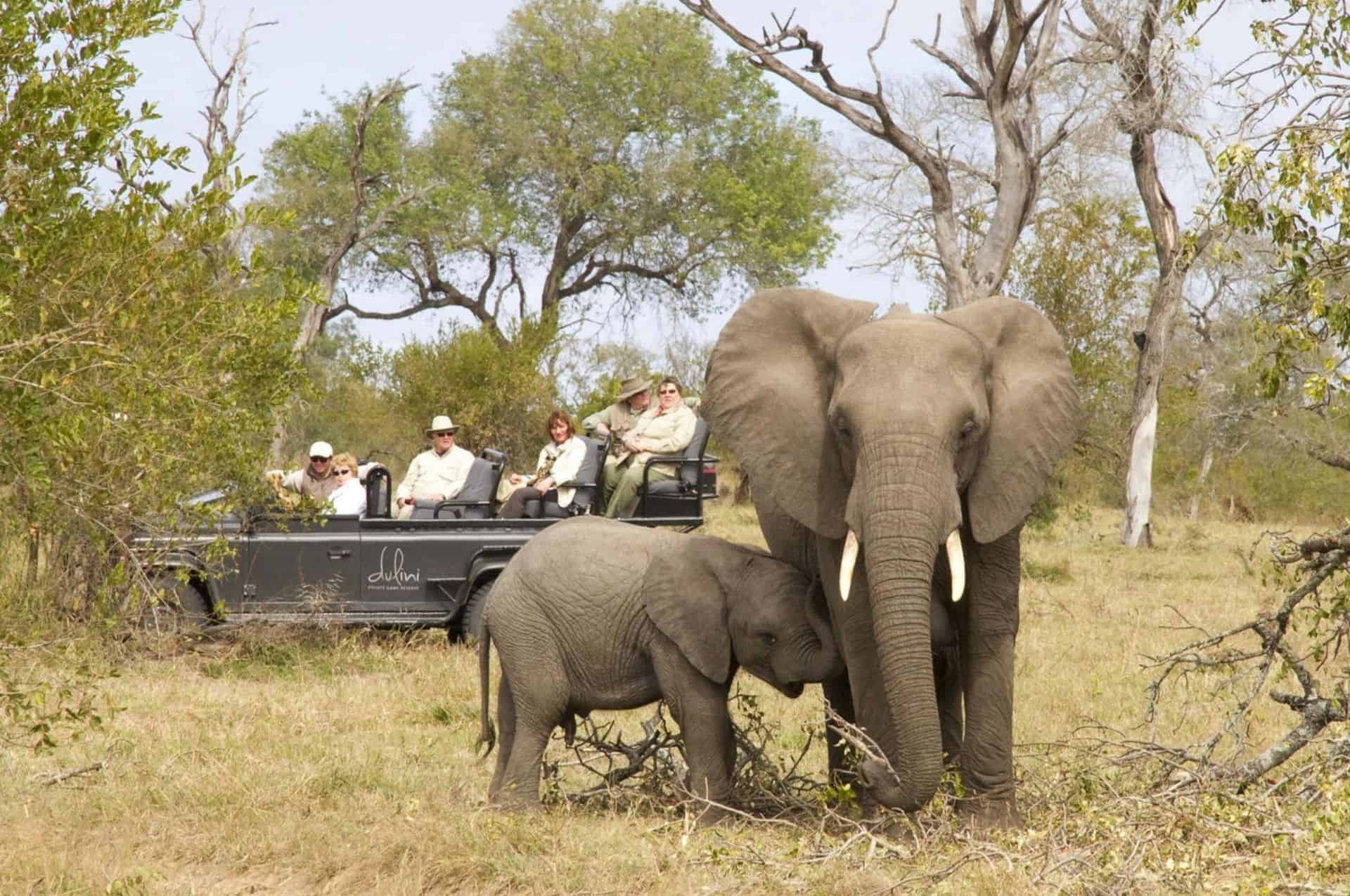 Professional With A Personal Touch
"Our decision to travel to Dulini River Lodge turned out to be the correct decision and largely due to the excellent marketing by Archie and the Team. Lindsay was every proficient in ensuring all arrangements were in order. The service by Ranger Buck Safaris was professional and with a personal touch. We highly recommend Ranger Buck Safaris as well as Dulini River Lodge."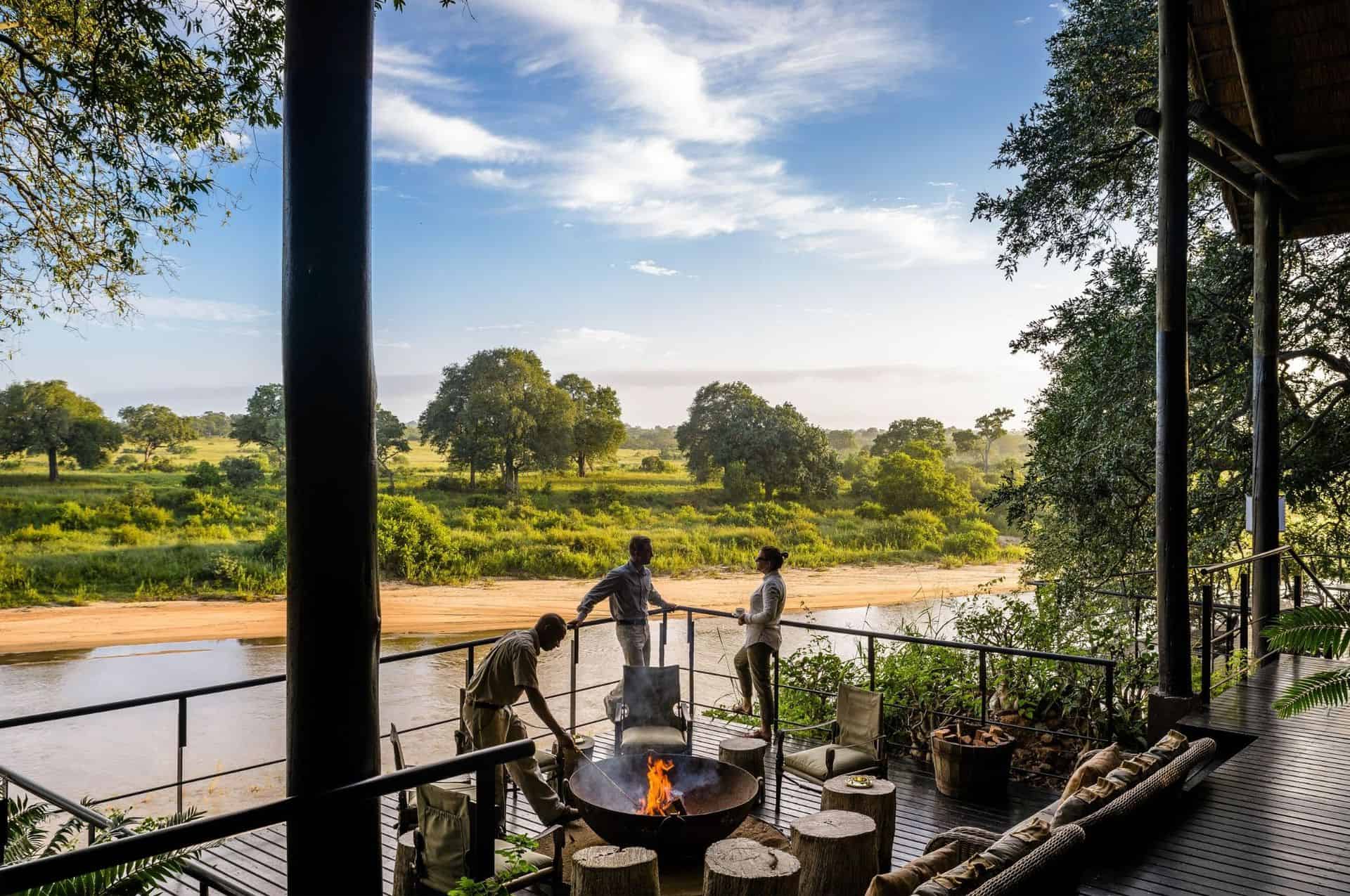 Unbelievable Experience! Highly Recommended!
"Ebony Lodge was incredible and Singita in general was off the charts!! Unbelievable experience! Highly recommended!! Amazing staff, rangers and trackers. Thanks again for everything!"
Can Highly Recommend Their Service
"We have used Ranger Buck Safaris 3 times now and can highly recommend their services. We have been very fortunate to experience 3 wonderful trips. The directions are always accurate and we know exactly what to expect. Ranger Buck Safaris gave us detailed and accurate information on teh resorts we visited and it was clear that they had done their homework. We were referred to 5 star resorts which met our every expectation."
Once In A Lifetime Experience
"We have been fortunate to experience a MTB ride in the Kruger, which was absolutely exceptional. From accommodation, organisation, guiding, food, evening boma social, to the once in a lifetime experience to ride your MTB in the bush, and experience up close and personal encounters with the wildlife. Truly worth adding to your bucket list."
Would Not Hesitate To Contact You Again
"It was a great experience, we had an awesome time. Thanks for all the arrangements. Would not hesitate to contact you again."
"We had the most wonderful time at Dulini River Lodge, thanks to Lindsay from Ranger Buck Safaris for all your patience with me and for being so helpful to arrange the perfect weekend. I would never book through anyone else! I would recommend you guys to anyone planning a weekend getaway."
Amongst The Best We Have Ever Experienced
"We had a most interesting and informative time at Lion Sands River Lodge. It really is a lovely "modern" lodge – the architecture combines a little of the usual "bush" lodge but the real focus is on clean lines and letting in as much light and views as possible. The staff were excellent, and the rangers simply superb – amongst the best we have ever experienced. Thank you very much for arranging this trip for us – we will be sure to recommend you to others!"
Absolutely Everything Was Just Mind Blowing
"That was unbelievable. Absolutely every aspect of the trip was unreal. Moses, our guide, was incredible. Everything, absolutely everything was just mind blowing. I was so taken aback. The gorillas were obviously the number one priority but I was just so impressed with Rwanda, the people, just everything, everything was brilliant, thank you so much."
Sign up to our newsletter