Uganda
Uganda is undoubtedly one of Africa's true hidden gems, offering an impressive array of unforgettable experiences and a wide variety of breath taking natural landscapes just waiting to be explored. The lush, thriving forests of Bwindi Impenetrable National Park are home to the highest concentrations of primates on the planet, including half of the world's last remaining mountain gorillas. Further North, the rolling grasslands of Queen Elizabeth National Park offer a more traditional East Africa style safari experience, boasting four of Africa's Big Five but with far fewer visitors than Kenya or Tanzania. Uganda is also the pinnacle for many of the world's birding enthusiasts visiting Africa, with it's variation in habitats attracting over a thousand different species including the purple-breasted sunbird, dwarf honeyguide and the infamous shoebill - a highly sought after sight for the avid birder.
Our Signature Safaris to Uganda
Browse through our selection of carefully curated Signature Safari Packages, pre-planned by our safari specialists for your ease & convenience and meticulously designed to deliver an unparalleled African safari experience.
Uganda's Signature Safari
Prepare yourself for a sensory overload as you venture into one of the most breathtakingly beautiful regions on the planet on this unforgettable and well-rounded safari to Uganda.
Bwindi Impenetrable National Park
Bwindi's steep mountain landscapes and hauntingly beautiful forests are home to several families of habituated mountain gorillas and offer some of the best primate encounters on the planet. Often described as one of most humbling, moving and truly life-altering experiences, gorilla trekking expeditions into this awe-inspiring wilderness area often deliver extremely intimate encounters with these remarkable animals, all well under the watchful eye of Uganda's expertly trained trackers.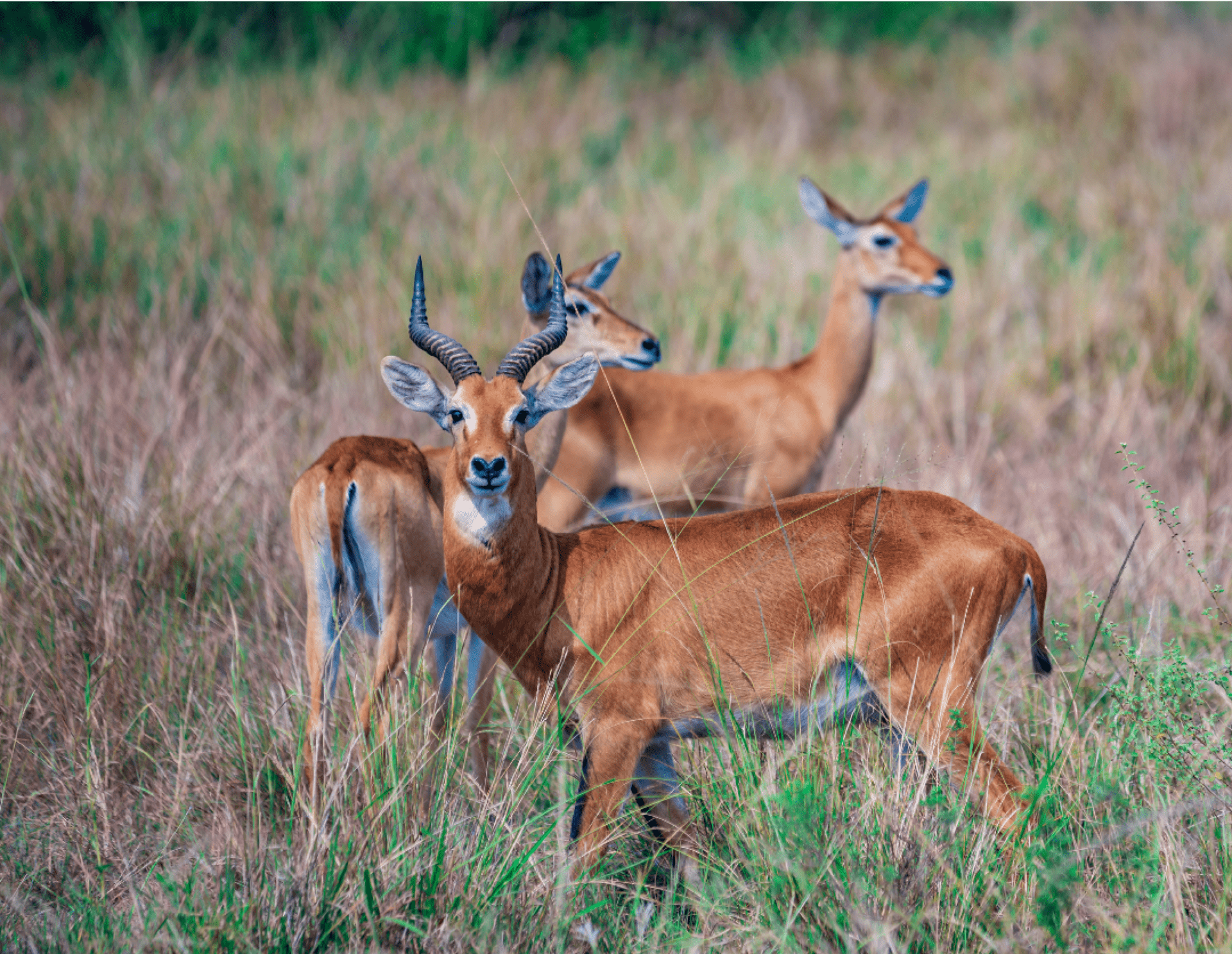 Queen Elizabeth National Park
Queen Elizabeth National Park is Uganda's premier game viewing destination and can be explored by vehicle, by boat and even on foot. Home to almost a hundred animal species and more than 600 species of bird, Queen Elizabeth National Park is one of the most biologically diverse parks in the world. Tree-climbing lions, wandering forest elephants and troops of chimpanzees are just a few of the park's highlights.
Curate Your Own Personalised Travel Itinerary
We specialise in creating completely Personalised, tailored travel itineraries based on your personal needs and expectations. Simply click on the button below to chat to one of our safari specialists and lets start planning your dream African safari.